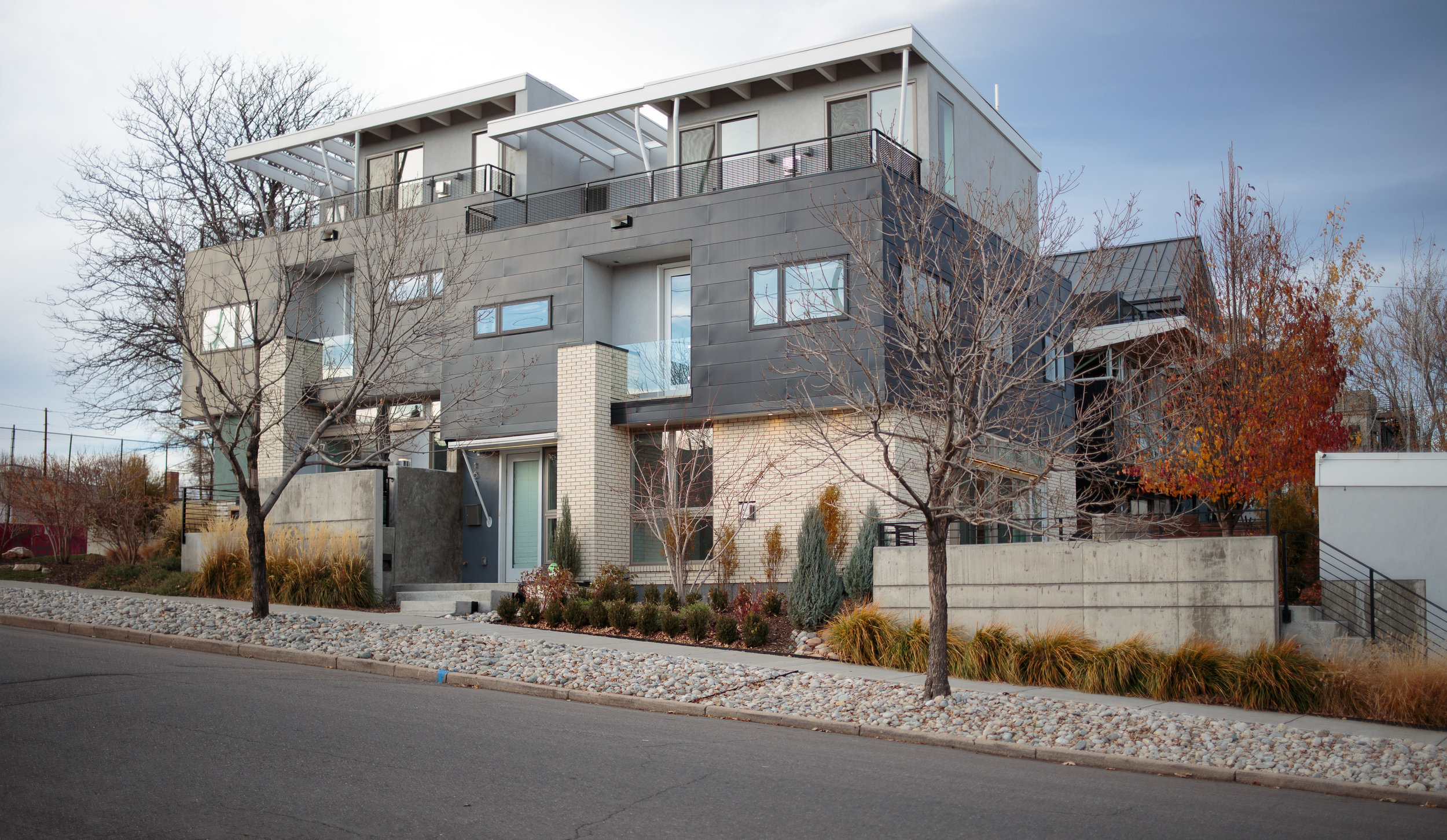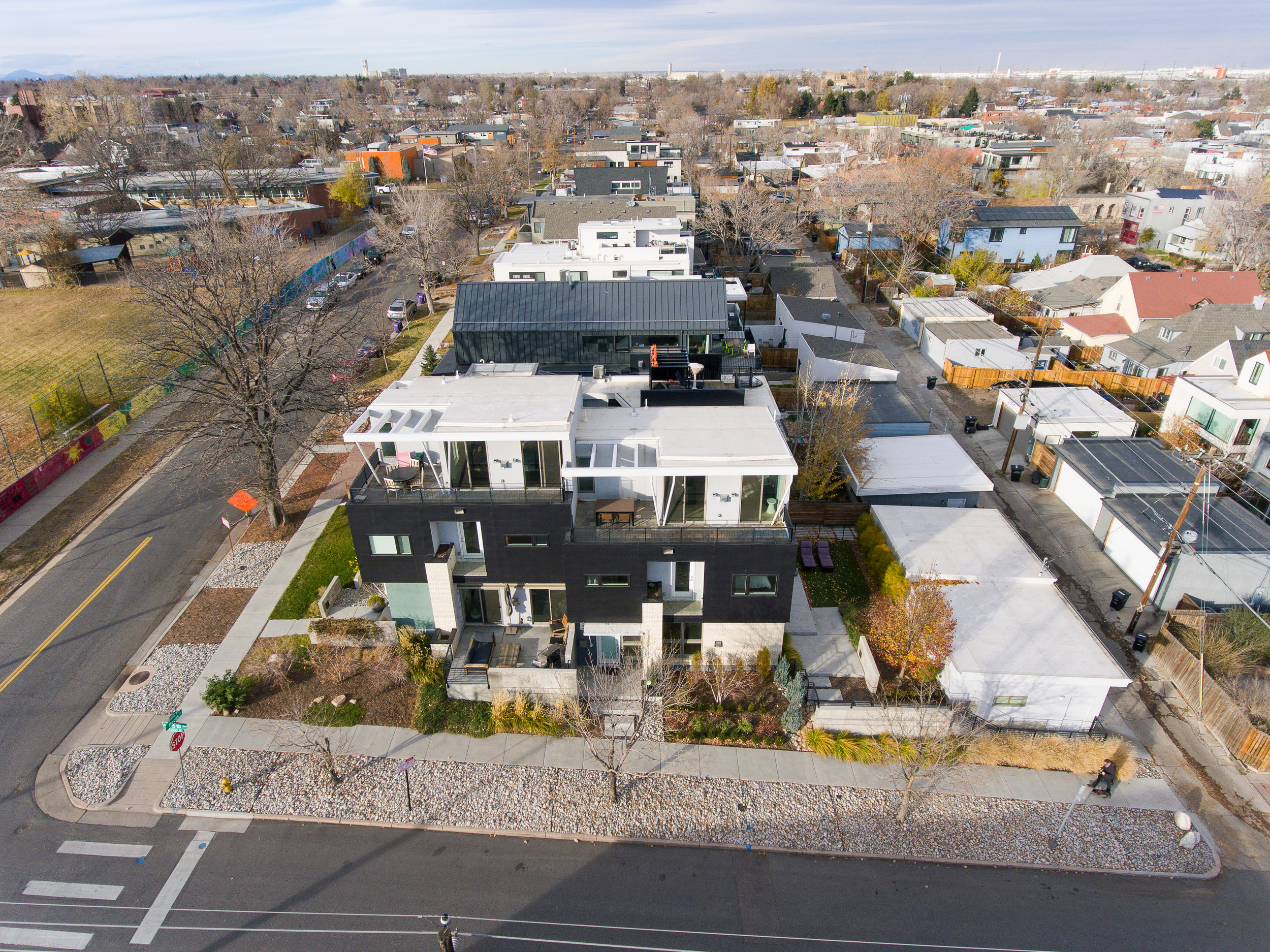 Pecos Duplex
residential architecture | multi-family
photographs by Matt Staver
Designing urban residences within a small footprint can be a challenge. A thorough site analysis of the neighborhood provided the original inspiration to create these sister houses that remain true to the vernacular architecture of the neighborhood.
The off-white brick base that the houses rest on is found on bungalows throughout the neighborhood. While the lowest level of the houses nod to the past, the upper levels utilize metal panels and other contemporary materials to clad the exterior of the homes.
During the design of this multi-family residence, it was incredibly important to imbue different personalities into the spaces. The result was that the two homes ended up being sisters – not twins.
It is apparent from the exterior that these two forms are undergoing the motion of slipping past each other. This provides both homes with better views and opportunities.